Products
WE COORDINATE PEOPLE AND RESOURCES
Appointments and their coordination are the neurons or rather nerve tracts of companies. The control and organization of processes is structured in terms of time in every organization. Human encounters to exchange information or to provide services are supported by coordinated scheduling.
Requirements for resource management­disposition
Each appointment consists of resources that are necessary for implementation. The appointment is something like the "appointment molecule", whose internal structure is formed by the individual resources. The resources are the atomic units of an appointment.
Internal team coordination:
Employee meetings
Room booking
other resources, such as Projectors, flip charts and things like that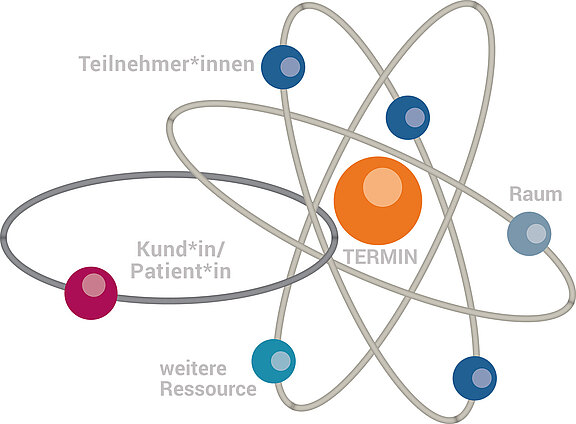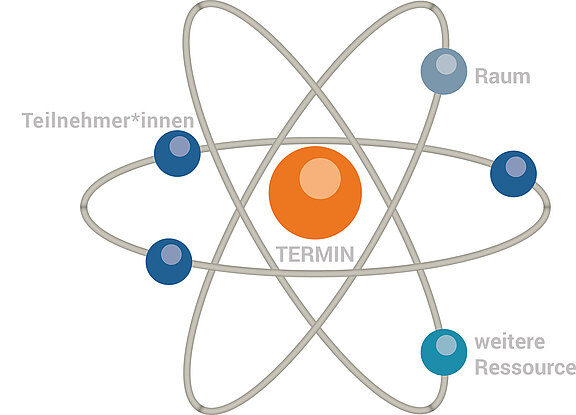 Integration of external resources e.g. for services to a customer such as
a simple visit to the hairdresser
an appointment with the doctor
a complex surgery appointment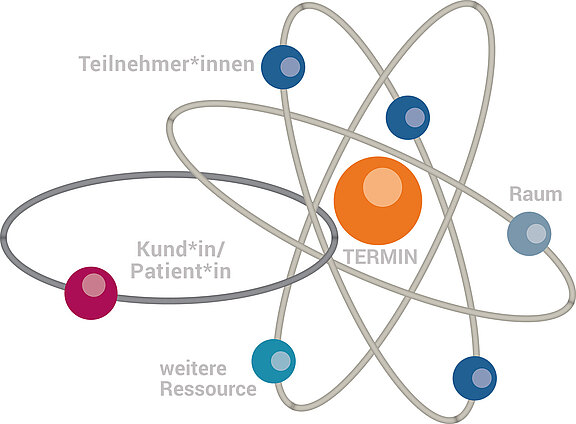 What is the different between the complexity of these appointments?
Simple appointment structures
Each appointment consists of resources that are necessary for implementation. For simple appointments, such as a meeting, the timely availability of the required resources is sufficient for coordination such as all members, a rooms and, if necessary, accessories such as flipchart or similar.
Complex appointment requirements
Appointments can become significantly more complex: Resources must have special properties in order to be able to be selected for an appointment (e.g. qualifications for specialist staff). In addition there could be a dependency on other (preparatory) appointments. Moreover, the resources do not have to completely overlap in terms of time. It is also necessary to consider conditions between the complex appointments. The appointment molecules need to become a cluster (or appointment chain) in a special arrangement.
The solution by medsolv
The modular structure of the medsolv products is the basis to be able to map simlpe and complex appointments with software support. A network of various microservices enables the combination and maintenance of atomic resources. The frameworks offer the highest technical excellence and guarantee high availability, fault tolerance, scalability and performance - a solution with absolute investment security.
The products of medsolv are user-friendly - thanks to their simple administration::
Real-time display of resource availability;

Terminate

Moving entire chains of appointments
The atomic and modular approach enables the provision of a wide variety of products ranging from scheduling to real multi-resource management.